When it comes to home decoration the first step is to research trends because no one wants to feel
outdated decorating a living room, entertainment room, home bar, office or bathroom. Have you ever
thought about decorating in a theme that you love and enjoy? Forget the trends, this is your home,
decorate it the way you want and surround yourself with things that make you happy! For the Aviation
Enthusiast we've selected some of the top products that will add a touch of aviation to any living space.


Entertainment Room/Hangar/Home Bar:
These are great for the home bar, entertainment room or in a hangar because no matter where you put
them, someone needs a place to sit down and relax. Our Deluxe Bar Stool adds the luxury
of having a back rest and swivel seat.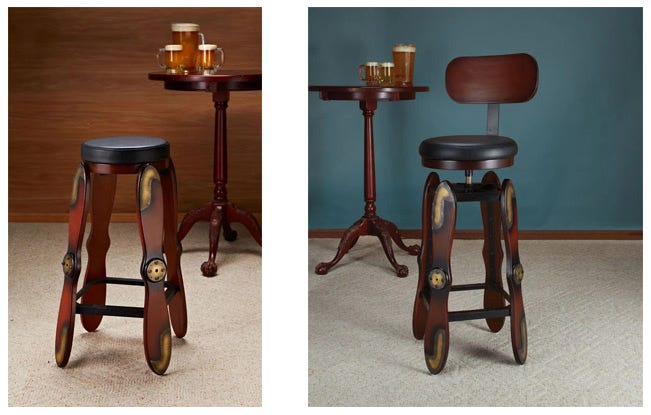 Propeller Bar Stool Deluxe Propeller Bar Stool


You'll need a place to set your beverages or food trays and counter space is always limited. The Bar Pub Table
measures 42.75"h with a 2.75" in dia. top.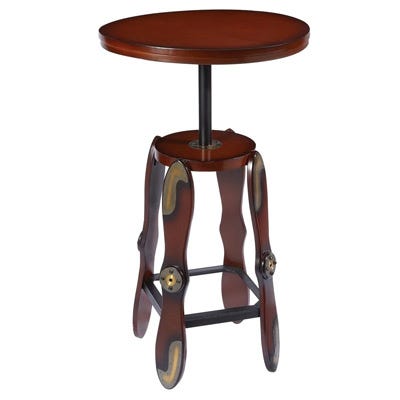 Bar Pub Table


It's easy to let the time get away while you're having fun but our Color-Changing Altimeter Wall Clock
won't allow that to happen! Includes a hand-held remote so you can adjust the color from across the
room and features 22 dynamic modes with smooth effects.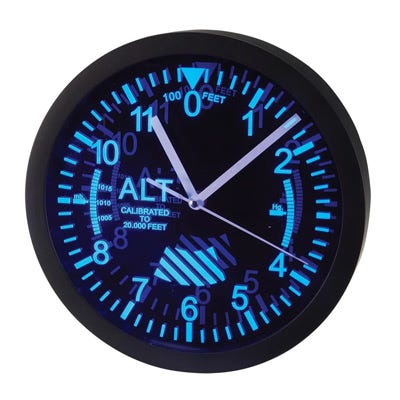 Color-Changing Altimeter Wall Clock


Living Room:
Complete the living room set with our exclusive Vintage Mahogany Propeller pieces.
We have you covered from the Propeller Coffee Table, Propeller End Table to the Propeller Lamp.





If you'd like to mount a Propeller above the fire place or lean it against a corner our
6' Propeller with Brass Edging is perfect!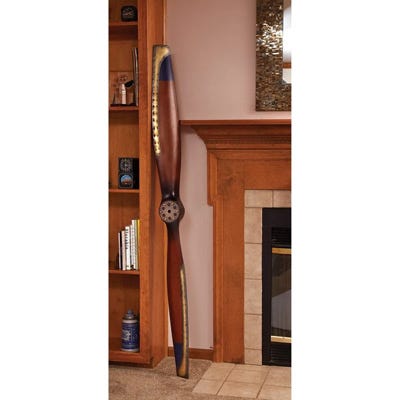 Bathroom:
The bathroom can be the hardest room to decorate and we understand, the bathroom is key to equity
growth and re-sale value. So, we've made it easy with our Made in the USA Shower Curtains and
matching Bath Mat that feature neutral colors that match most flooring and wall colors.